Technology Sector
Tech firms have their own unique requirements including employee perks and employee collaboration areas, to the security-sensitivity of data centers. We set our standards high, and are always researching trends in the tech environments and innovative ways to meet and exceed these unique needs.
Types of Projects
Tenant Improvement / Upgrades
Facilities Management
Get In Touch
I had the pleasure to work with TEAMWRKX to build the space. TEAMWRKX is a strong advocate for their client's interests. TEAMWRKX owns its schedules and prices, keeping our projects on time and within budget. TEAMWRKX managers are team players, exceptional leaders, negotiators and open communicators. I am extremely confident in the highest quality of work from TEAMWRKX.
Venkat Rajagopalan, Sr. Director of Operations
Omron Automation
20,000 SF
Fremont, CA
Ongoing multiple tenant improvement and clean room installation projects for Seagate Fremont campus.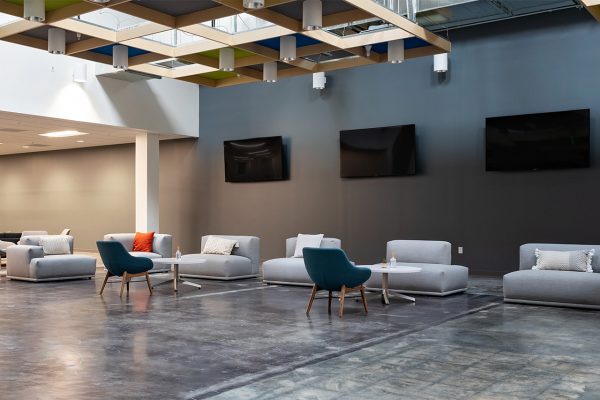 126,804 SF
Pleasanton, CA
Exterior and interior tenant improvements to the general office, manufacturing, warehouse, etc.
40,345 SF
Sunnyvale, CA
A 40,000 square foot tenant improvement of an existing building for NTT's Sunnyvale Campus.