Tenant Improvement for NTT's OneVision Center, their hybrid-remote smart workspace in Sunnyvale. Project details included carbon negative, LEED Platinum, net zero building, R&D, clinical & optical labs, gymnasium, and exterior glazing was replaced with a dynamic smart glass. Building houses multiple operational divisions under the NTT umbrella. NTT OneVision Center is one of the first office buildings in Silicon Valley built for a post-pandemic vision of the workplace, with collaboration-focused spaces, state-of-the-art health monitoring capabilities, and new layouts.
Project Story
Main design by Design Hub located in Madrid, local architect with Nelson & CBRE Construction Management Team from CBRE London, and most of the NTT team is based in India. All built through the ever changing and challenging Covid19 situation.
Project Challenges
COVID
International Client
Value Delivered
24-7 management and construction team.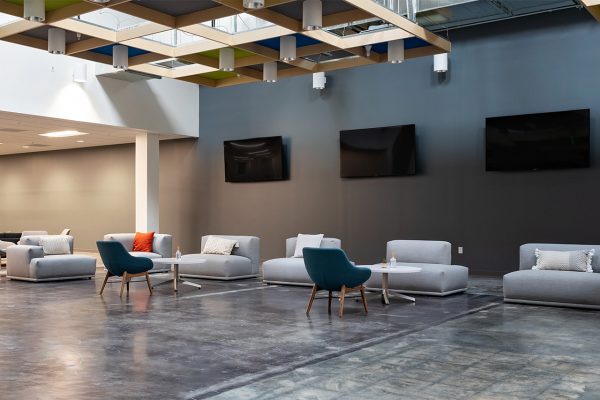 126,800 SF
Pleasanton, CA
Exterior and interior tenant improvements to the general office, manufacturing, warehouse, etc.
112,000 SF
San Jose, CA
Tenant Improvement for a Technology Business Incubator Space for the Chinese Government.
50,000 + SF
Fremont, CA
Ongoing multiple tenant improvement and clean room installation projects for Lam Research Fremont/Livermore Campuses.
NTT OneVision Center (Sunnyvale, CA)
Tenant improvement for NTT's OneVision Center LEED Platinum, net zero, hybrid-remote smart workspace in Sunnyvale.